CONQUESTS

FASHION
I love fashion and accessories.  It gives you an empowerment that provokes your individuality and boosts self-confidence. Here are my latest favorites.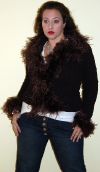 SLICE CHANNEL

I am hosting a brand new channel that teaches you about the world, one SLICE at a time. 

Join me in my kitchen to explore international cuisine from places around the world, talk shop about culture, music, sports, travel, language and adventure. There is no telling what will happen on this show.  

Wisdom from the South: 
"Be Polite and Hospitable"
*That means no making fun of my costumes :)

If you have favorite: costumes, music, sports teams, or international "mommy" recipes that you would like to convert to a more healthy family dish, send your inquiries toceleste@celestehayes.com or post in my BLOG.

RECIPES (check back weekly for new additions)
EUROPE
ASIA
NORTH AMERICA
SOUTH AMERICA
AFRICA
ANTARCTICA
AUSTRALIA

MUSIC
EUROPE
ASIA
NORTH AMERICA
SOUTH AMERICA
AFRICA
ANTARCTICA
AUSTRALIA

WHAT ARE SPHINX AND TREVI DOING? 

    Sphinx and Trevi Monje travel around the world with their parents and their tough bodyguard Marseills, taking one crazy adventure after the next. Can you guess "where" Sphinx and Trevi are and "what" they are doing?
All you have to do is follow the tweets posted on
Twitter
.  Each new adventure starts Monday morning and ends Friday night.  There will be clues given each day.
If you think you know, send me a tweet.  The winner will be posted each week.  If you can dream of adventure, you should be old enough to go for it!
Sign up today
.